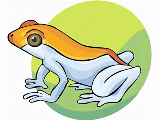 ftp.proxy - FTP Proxy Server
ftp.proxy is an application level gateway for FTP. It sits between a client and a server forwarding command and data streams supporting a subset of the file transfer protocol as described in RFC 959.
Beside this basic function which makes the program useful on firewall or masqueraders it offers fixing the FTP server (e.g. for connections into a protected LAN) and proxy authentication.
remark
This Project was initiated by Wolfgang Zekoll. He stopped developing in 2000. As I really like this software I try to continue this project.
features
ftp.proxy offers external access control programs (ACP), that is an external program decides if a user can use the proxy service or not. This decision can be made on username, host name, day of time etc.
Since version 1.0.1 ftp.proxy supports also command control programs. Similar to ACPs the CCPs permit or deny access to certain FTP commands on the server, e.g. it's possible to allow a user to get files but to deny any kind of uploads.
news
19-May-2011

Version 2.1.0-beta5 released for testing.

23-Oct-2009

Version 2.1.0-beta4 released for testing.

16-Jul-2009

Version 2.0.0-beta8 released for testing with exiting new features like transparent mode.

10-Oct-2005

The mailinglist is now archived on mail-archive.com

30-Sep-2005

New rpms for Fedora Core 4 on i386 and x86_64 available. Thanks to Gregoire Barbier.

11-April-2005

We now contribute to ClamAV by providing a new mirror.

30-July-2004

Release of version 1.2.3

13-May-2004

Now you can dowload ftp.proxy also by ftp

31-Dec-2003

Release of version 1.2.2

26-Nov-2003

Updates to the faq section

19-Aug-2003

Release of version 1.2.1.

08-Aug-2003

Release of version 1.2.0.

27-Jun-2003

Added md5sums for the source packages in the download area.

24-Mar-2003

Release of beta 7. Losed! Beta 6 wasn't the last. :-)

20-Feb-2003

A FAQ section is now availble. More FAQs coming soon.

06-Feb-2003

You can now do a full text search on the rfc directory.

23-Jan-2003

Release of beta 6. Should be the last release before final 1.1.6

10-Jan-2003

Gregoire Barbier made some rpms. They will be available for download soon.

28-Nov-2002

The source of ftp.proxy is now hosted at savannah.nongnu.org.
manual
Read the manual page for details.

download
The current stable version of ftp.proxy is 1.2.3
Released 30. July 2004

Browse the download directory or get it by ftp: ftp.ftpproxy.org

You can also get a Nightly CVS Tree Tarball from Savannah.

history
Read the history page for details.
addons
FireScript for WS_FTP Pro from IPSWITCH to enable WS_FTP Pro to use ftp.proxy as Firewall.
mailing lists
There are two mailing lists regarding ftp.proxy.

Old messages a archived on:mail-archive.com
survey
I try to find out on which platforms ftp.proxy is actually running. If you have any experience with ftp.proxy please take part on the survey.
Here are the first results. Thanks to everyone who participated.


---
Maintained by Andreas Schoenberg | Imprint | Data protection policy